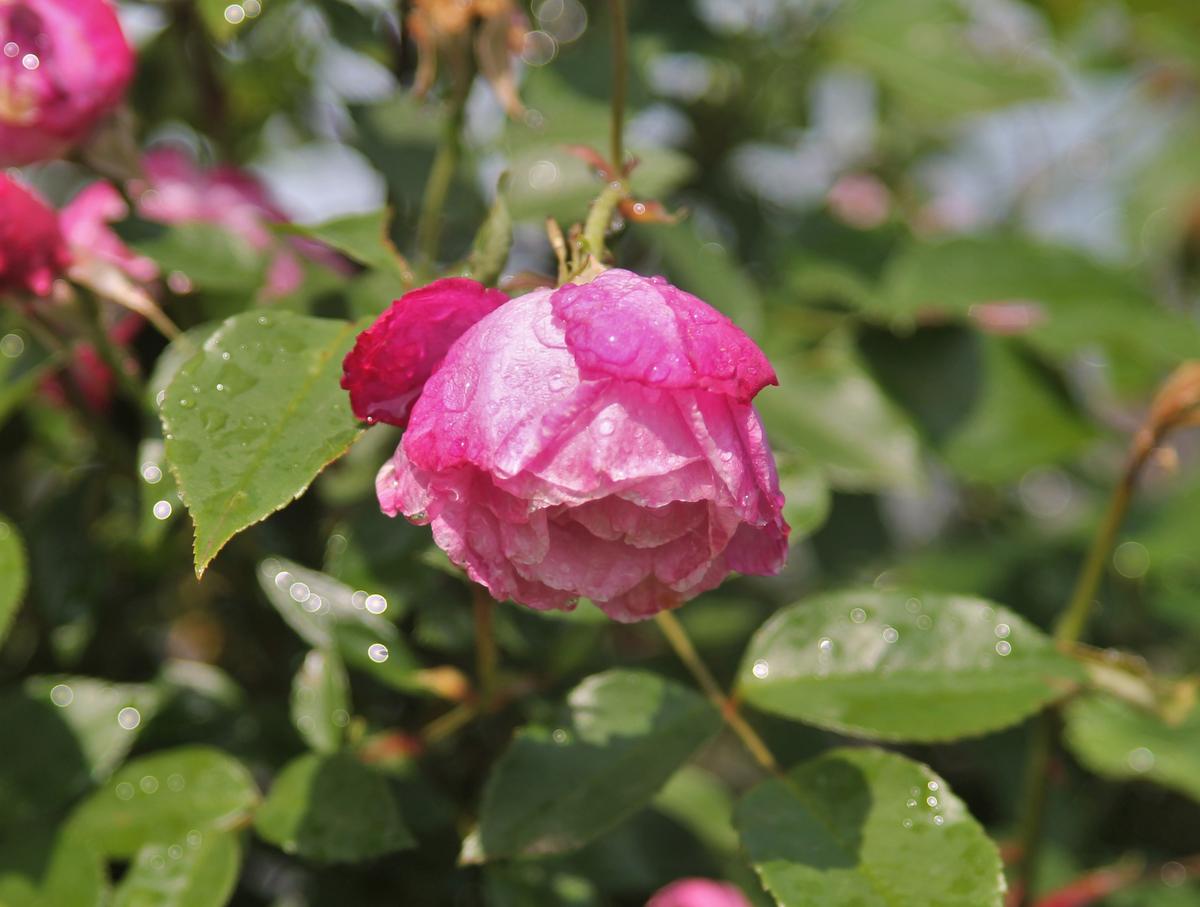 He tried to cut off her head. As fate would have it, however, the blade was dull, and he was drunk, so he was forced to leave her, raped and murdered, her body intact, but not her dignity. He left her posed as he undoubtedly saw her in his mind's eye. And that's how I find her.
I crouch over #792, just the two of us. The afternoon sun breaks through the dusty glass to warm her blood-stained cheek one last time. With a long, tired sigh I ask her, "What happened? What can I do here?"
But her eyes just stare back, as vacant as the house around me. I stand up and take a moment to watch the sun. Had #792 seen it rise? I look back at her, at curled fingers that reach toward me. No. She had not seen the sun rise. I turn back to the sun and give silent thanks for the warmth on my own cheek. Then I lift the camera.
The lens catches details that are often missed by the naked eye, and I've learned the art of looking at the world, of looking at Life and Death, through that lens. I walk through the house, letting the camera guide me. And this same house, where the boots of many have already tromped, gives up her secret for the camera.
A sheet of plywood on milk crates stands in the corner of a bare bedroom. On top of that is a dirty mattress. A tumbled pile of blankets sprawls in the corner. I study the room through the camera, one square at a time. And there it is. Peeking out from under the plywood bed, is the handle of a machete. The camera has found what so many human eyes had missed.
She was probably in her 40s, with auburn hair, and the tattoo of a rose between her breasts. I see this and declare that she should no longer be called #792, but that her name will now be "Rose." The Homicide Investigator and the Medical Examiner agree that until we find her true name, we will call her "Rose."
Warmth creeps over my own back and I turn to see the sun sinking over the trees. I move out of the window so that for one last time, Rose will have the sun on her back. Then they zip up her bag and take her away.